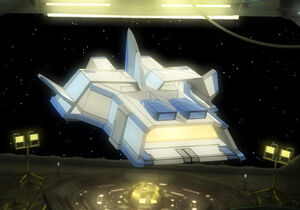 Rank 3 Arsenal.
upgrade to A2 Enkidu

no Pivot Platform

focus on Heavy Weapons Bay
Contrary to what Centrian owners of this hull might tell you, the Duosol engineers didn't name it after the ancient myth of the stygian ferryman who ushered the dead; it was named after the largest moon of an excommunicated planet in Sol's orbit, Pluto. The argument seems moot as one might assume that the moon was named after the ferryman of The River Styx, but a closer inspection into Solarian history reveals that it was actually named after a woman called "Charlene." So in fact, this menacing hull is named after Charlene as well.
Hull Information
Edit
Ad blocker interference detected!
Wikia is a free-to-use site that makes money from advertising. We have a modified experience for viewers using ad blockers

Wikia is not accessible if you've made further modifications. Remove the custom ad blocker rule(s) and the page will load as expected.