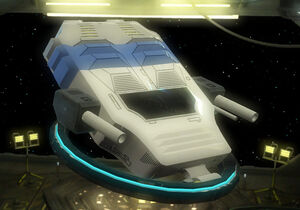 Rank 5 Arsenal.
the mobile army
very heavily armed
highly durable and resourceful
low mobility
focus on Heavy Weapons Bay
massive
If you're like the Centrians and think that military-grade turrets make cuddly pets, the Ring Raider is for you. Its cockpit is the headquarters of your own private, mobile army.
Hull Information
Edit