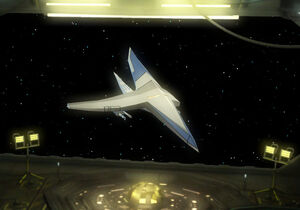 Rank 5 Rogue and Fighter hybrid.
the guerilla warfare specialist

very elusive and deceptive

very mobile and extremely fast

small and light

low durability

focus on Gemini Array and Cloak

has Agile Drive (Fighter)
Hull Information
Edit
Ad blocker interference detected!
Wikia is a free-to-use site that makes money from advertising. We have a modified experience for viewers using ad blockers

Wikia is not accessible if you've made further modifications. Remove the custom ad blocker rule(s) and the page will load as expected.