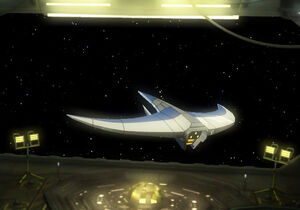 Rank 5 Rogue.
the unseen
extremely elusive and extremely deceptive
manipulative
balanced Archetype nodes
fairly limited mobility
low durability but hard to kill

Due to its uncanny ability to feign death, the Ghost has become the hull of choice for enterprisng Mohmils looking to cash in on insurance. Subsequently, it's no longer covered on most plans, but its capacity for sabotage and stealth makes the financial risk worthwhile.
Hull Information
Edit
Ad blocker interference detected!
Wikia is a free-to-use site that makes money from advertising. We have a modified experience for viewers using ad blockers

Wikia is not accessible if you've made further modifications. Remove the custom ad blocker rule(s) and the page will load as expected.